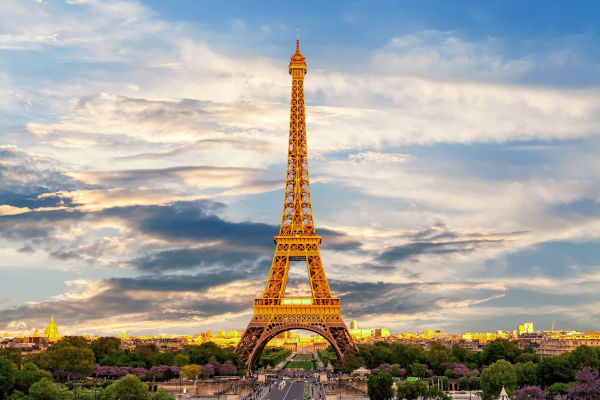 Paris is one of the most beautiful cities in the world. It is known as the city of love due to its iconic symbol of love ' The Eiffel Tower'. People from all over the world visit Paris every year. Many visitors make their way from neighbouring European countries.
The best thing about travelling in Europe is that you can take a train ride to any of the amazing destinations throughout most of Europe. In fact if you are looking for ways on how to reach Paris from other European countries then there is no better option than a train ride.
Let's take a look at train rides to Paris from some of the most amazing European cities.
Train Ride From Amsterdam To Paris
If you are thinking about travelling to Paris from Amsterdam then there are many different options that you choose from. You can travel by air and road however the best option for travelling between these two beautiful cities is through the train.  Most of the train rides take only 3 hours and 20 minutes to reach Paris however there are some trains that also take more than that. On average, a train ride from Amsterdam to Paris takes a little above four hours. On average there are around 24 trains that move between the two cities.
The first train leaves a little after 6 in the morning and the last train leaves at around 8 pm.  All trains arrive at Paris Nord station. Different trains charge differently, however, a train ride to Paris from Amsterdam can cost as low as 35 euros. With so many trains moving between the cities, it isn't hard to find a train that functions all week along.
How To Reach Paris By Train From Brussels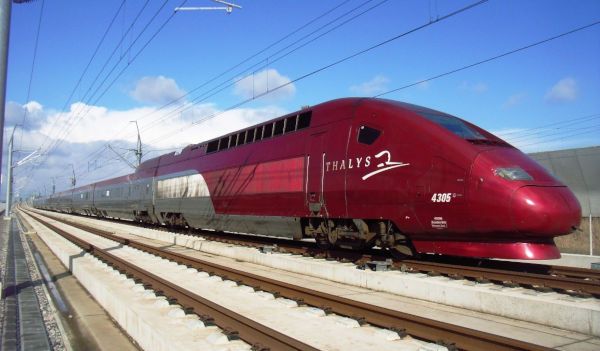 You can find trains from Brussels to Paris all year long. The price of trains can range from as low as 25 euros to more than 100 euros, depending on the train service you opt for. Almost 27 trains move between the two cities every day. If for some reason you miss your bus then there is nothing to worry about, another one would arrive just after 40 minutes. So you wouldn't have to wait a long time for another train to arrive. On average you can reach Paris in about one and a half-hour. Thalys offers the best train service for this route.
Train From Bern To Paris
Like Brussels, 27 trains move between Paris and Bern every day.  The average travelling time on the train from Bern to Paris is around 5 and a half hours however there are some train services that can drop you at your destination in around 4 hours. TGV Lyria is one of the few train services that offer a direct route to Paris from Bern. Most of the trains require you to make at least one change. All trains from Bern arrive at Paris Gare Lyon station. The charges for these rides vary according to the train services.  Train rides from Bern to Paris can cost you as low as 29 euros however it depends on the train service. Some train services even charge more than 100 euros for the trip.
How To Reach Paris By Train From Milan
Thousands of people travel from Milan to Paris every year. A train ride from the fashion capital of the world to the love capital of the world is bound to be in high demand throughout the year. The quickest train route from Milan to Paris is a little above 7 hours however on average, the respective train ride takes around 8 hours. As both cities are so far apart only 6 trains travel between them throughout the day. This means that one train leaves after every 2 hours and 40 minutes with the first train leaving at 6AM and the last train leaving at 10:55PM. You can enjoy this train through several different train services.
If the direct train from Milan to Paris is all booked, you can look for trains with one change. Most of the train services require you to make at least one change. There are so many different train services offering the route that money shouldn't be a problem. You can find train rides at a low rate of around 30 euros. However, some train services also charge more than 150 euros for a luxurious travel experience.
Train From Barcelona To Paris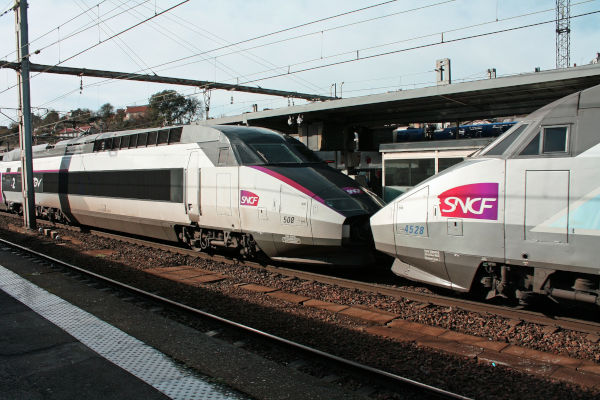 Even though you can find several modes of transportation from Barcelona to Paris, the best one is through Train. Not just any train but high-speed Renfe-SNCF train. The Renfe SNCF high-speed train is considered as the best way to travel between Barcelona and Paris. The train can reach Paris in just over 6 hours. Almost 3 trains move between the cities every day. All 3 trains arrive at Paris Gare Lyon station. The cost of a train ride from Barcelona to Paris ranges from somewhere around 59 euros to more than 200 euros depending on the season and on the respective train service.
If you are looking for the best train services to Paris from other European countries then logon to our website www.comparabus.it for the best deals and packages.