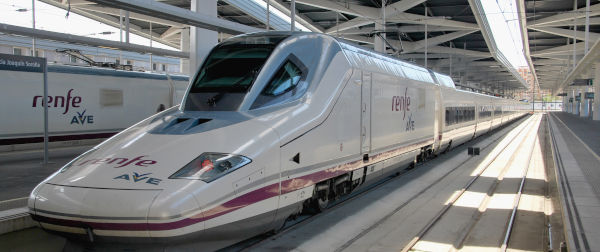 Spain has a widespread transportation network that covers the entire country. With such an excellent transportation network, Spain has become a great place for tourists visiting  Europe. People want to be comfortable when they travel and they get that comfort and convenience in Spain.
In this article, we will talk about the different modes of transportation available to locals and foreign tourists. We will also give a comparison of all the major modes of transportation in Spain.
Different Modes of Transportation In Spain
Spain is one of the most developed and culturally rich countries in the world. It offers several different types of transportation to its citizens and visitors. Speed rails and modern metro systems make Spain's transportation system one of the best in Europe. Spain's transit and transportation system is convenient, comfortable and cost-effective. It will cost you less than driving a personal vehicle to work. The three major modes of land transportation in Spain include;
Taxi Services In Spain
In addition to government-owned taxis, you can also find driving services like Uber in Spain. For shorter distances, people tend to prefer travelling through taxis. However, the public rail and bus system is extremely efficient and covers a lot of areas. So the taxis aren't that high in demand in Spain.

Bus Transportation In Spain
Bus transportation in Spain is quite efficient and reliable. The buses are almost always on time. There are many different business companies in Spain. Some of the major players in the market are Avanza , Alsa, Eurolines, Flixbus and Monbus.  All these are high quality and cost-effective bus services. In addition to these amazing bus services, you can also find FlixBus for international travel to other countries in Europe. The fares are ridiculously reasonable for the services they offer. Almost all buses in Spain are equipped with state of the art equipment which ensures that the passengers enjoy a convenient and reliable travelling experience. The bus is the cheapest and the most common mode of transportation in Spain.

RailRoad System In Spain
The railroad system in Spain does not just include metro and fast speed trains but it also includes a widespread tram network as well. The tram network was almost destroyed at the beginning of the last century however in the 1990s, there was a surge in popularity for tram network. These days trams are one of the cheapest ways to travel around major cities in Spain. The government is currently working on expanding the tram network. Foreign travellers who don't have tram networks in their countries tend to love travelling on trams.
In addition to trams, the Spanish railroad system also includes speed rails and metro trains. Trains are quite honestly the best way to travel around Spain. There are different train services in the country that offer unique and competitive services. You can even find train rides for as low as 20 euros and you can also find trains that would ask you hundreds of euros for the same ride. The difference is because of the amount of convenience and high-quality services they provide.
Renfe, 'The Spanish National Highway Company' provides the service of high-speed rails all over Spain. This service is known as Alta Velocidad Espanola (AVE). The train moves at a speed of about 310 Kilometers/hour. AVE offers luxurious services at a relatively reasonable price. For example, A ride from Seville to Madrid would only cost you around 75 euros and you will be able to enjoy high speed and high-quality transportation experience. Renfe also has another project in the works. Renfe's AVLO is going to start its operations in April 2020. It is going to be a low cost but high-speed train service in Spain. Its high speed and cost-effectiveness add a lot of value to the entire rail service.
So the comparison between three major modes of land transportation in Spain shows that the bus is the cheapest way to travel around Spain while trains offer the most convenience and comfortability.