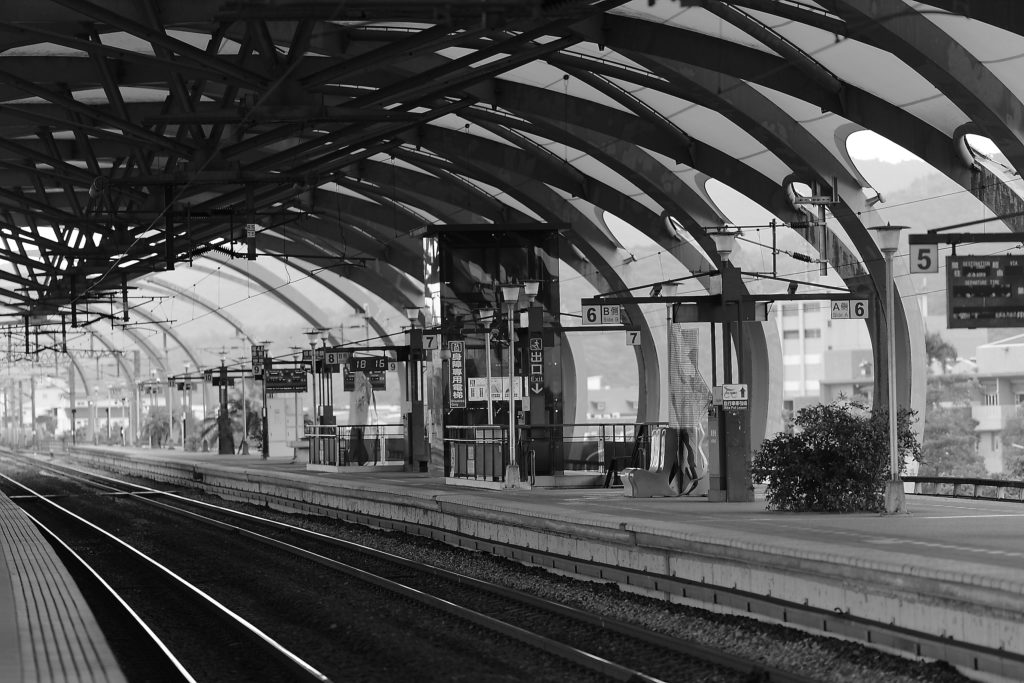 On March 11, 2020, the World Health Organization elevated the public health emergency caused by COVID-19 to an international pandemic. The news related to Coronavirus confinement and transport are happening these days at a dizzying pace.
Coronavirus containment and transport. Permitted travel conditions
The decree allows only for basic necessities to be moved. The movement must be done individually and will be limited to basic needs activities such as the purchase of food or medicine, assistance to health centers or financial institutions, return to normal residence or assistance to vulnerable people, travel to the workplace.
The EU is closing its external borders for 30 days because of the coronavirus and is asking Ireland and Britain to join in. Only scientists (working on a cure); workers; long-term residents; cross-border transporters; diplomats; and those with documented evidence of force majeure or distress may cross the border.
Buses & Carpooling
FlixBus
FlixBus is suspending its national routes as well as its international routes. Passengers will receive a refund in the form of a voucher.
BlaBlaBus
The French and European BlaBlaBus lines have been suspended until further notice. No reopening date has been specified. Regarding refunds, passengers will automatically receive a voucher valid for one year. A refund will be requested by bank transfer.
ALSA
ALSA  advises not to traveling except for reasons that cannot be postponed or are of extreme necessity.  International services are suspended from 18 to 31 March. All travelers affected by suspended/modified services are entitled to a 100% refund of the amount paid.
AVANZA
Avanza bus takes the following measures:
Reduction of the long-distance service by at least 50%
Refund of expenses for canceled tickets. The period for the refund will be maintained until 14 days after the end of the confinement period.
Closure of the VIP waiting room at the

Sur de Méndez Álvaro station

(Main station) in Madrid
Minimum services at the ticket office
BlaBlaCar
The BlaBlaCar service is maintained but the site indicates that carpooling is not recommended due to the proximity of passengers. Trip cancellations can be made free of charge. +More info
Train
SNCF
From Tuesday 17 March, only 50% of trains will be in circulation. Passengers will be contacted by email or SMS 3 days before the originally planned departure if the train is canceled; in this case, a trip on another train will be offered free of charge. For travel dates until 30 April, it is possible to cancel and obtain a refund without charge even if the ticket was "non-exchangeable / non-refundable".  For travel after April 30, it is possible to cancel without any charge, 30 days before departure.
Eurostar
Currently, the Eurostar service is maintained and is operating normally. For trips scheduled before 7 April 2020, it is possible to cancel the reservation in order to obtain a refund in vouchers.
Thalys / IZY
Thalys and IZY bookings are exchangeable or refundable free of charge for travel between 10 March and 30 April 2020. For travel in May and June, tickets are exchangeable or refundable free of charge up to 30 days before departure.  +More info
Thello
Thello has canceled all its trains until 03/04 April.  In order to obtain a refund, the passenger must fill in the form.
RENFE
All tickets for travel during the alarm in Spain are canceled. 100% of the amount of the ticket will be refunded, regardless of the fare.
If you need to travel, you must buy your ticket again from March 18, as Renfe maintains part of its service for trips of extreme necessity. In Ave, Larga Distancia, Media Distancia Convencional and Avant it maintains 50% of the services. Cercanías works normally.
All tickets for travel after March 18 are automatically canceled and returned to the payment card or points +Renfe account. If they were paid for in cash using the home sales service, call them at RenfeContigo (+34 912 320 320) or the special telephone number +34 918314520 and they will inform you of the possibilities of reimbursement.
AVLO
The commissioning of Avlo is postponed until further notice:
If you have a 5 euros promotional ticket you will be sent a promotional code to buy another ticket when the service starts.
If you have a ticket outside the promotional offer, the amount of the purchase will be refunded to the same card with which you made the payment.
Plane (Flight)
Ryanair
If the flight is maintained, you cannot cancel it and get a refund. More information here.
Air France
If the flight was before May 31, 2020, it can be canceled or postponed at no charge. If the flight takes place after May 31, 2020, it can be postponed at no charge.
IBERIA
Due to the situation caused by COVID19 and the restrictions applied by some countries, they make fares more flexible and offer the possibility of applying for a voucher for the amount of the ticket. +More info
Easyjet
Easyjet cancels the scheduled flights from March 17th to March 29th inclusive and only operates a small number of rescue flights for the next few days.
These are the latest news from Coronavirus confinement and transport. To be up to date about Coronavirus confinement and transport please check our blog.