Are you thinking of free places to visit in one of the top tourist destinations in the world?
Then time to visit London!
Do you want to explore London without spending a penny? I know you might want free places to visit.
Unfortunately, London prices are some of the highest on the planet. But don't fear! It may be one of the world's most expensive cities, there are plenty of ways to cut down expenditure while spending time in London; for a start, cheap London hotels and cheap London hostels are plentiful; they provide an affordable and sociable place to rest your head and meet new people. But hey! There are also a lot of totally free places to visit in London. Regardless of whether you're here to visit museums, view architecture, go on urban hikes, chill in a park, or party until you can't quite remember what day it is, London is simply the place to be and it's my most preferred city on this planet. Here is a rundown of five of the best things to do in London free.
British Museum
The British Museum is one of London's top attractions. It's founded in 1753, the British Museum has over eight million historic artifacts. It's also an excellent choice for budget conscious travelers because it's one of the free places to visit. Be sure to see the Rosetta Stone which was crucial in decoding Egyptian hieroglyphics. You'll also find the sole surviving manuscript of Beowulf here.
St Paul's Cathedral
This church on the western flank of Covent Garden Piazza is also known as the Actor's Church. The first Punch and Judy show took place here in 1662, and there are memorials to Charlie Chaplin and Vivien Leigh. Its open weekdays. While the architecture is fascinating, the most beautiful view you'll get at St Paul's Cathedral is from the dome. It's nestled on top of Ludgate Hill, the tallest hill in London. The cathedral's dome is a 500 step journey up a staircase. You'll have an amazing 360 degree view of Central London.
Westminster Abbey
The outwardly stunning Westminster Abbey, in the heart of the city of London is completely free to enter. A huge Gothic building, it has been the site of the coronation celebration of British monarchs for over a thousand years.
Tower of London
It is definitely a must see for all tourists, however the guided tours can often be crowded and noisy. Few people know of an ancient ceremony that has been performed at the Tower every evening in one way or another for the last 700 years. You can watch the ancient ceremony a little gathering of individuals and feel special to have gained access to this beautiful piece of history without the crowds.
Theatre Royal Stratford East
This is completely free of charge place to visit in comfortable surroundings. Monday nights are comedy night. Now you may have not heard of most of the comedians brave enough to stand up and entertain you but everyone has to start somewhere. They usually have entertainment at night every day, ranging from comedy to a variety of musical artists.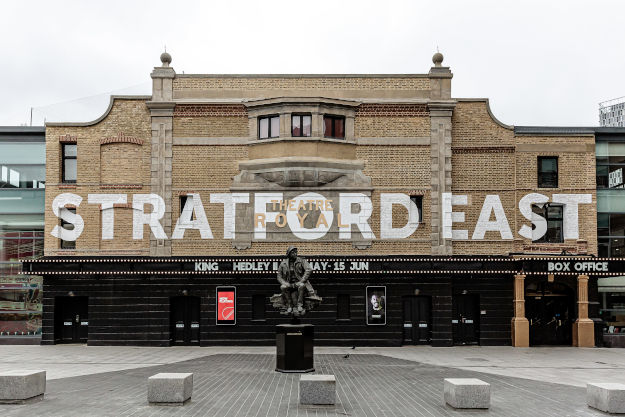 How to go London?
If you have not been in London yet, it is time to get known more about this amazing city. Does it seem tough is to go London? Calm down! London has probably the best means of transportation in the world.  If you still are unsure about whether transportation is suitable one, compare all bus offers to London beforehand! Come to London enjoy life and after that return to your work with lots of energy and enthusiasm.